Who doesn't love seeing the innovative rides that come from the car shows around the world?  Ford is providing fans of innovative rides with a reason to be excited by debuting the Everest Concept. As the latest proof point in Ford's strategy to bring a full range of segment-leading global vehicles to consumers in ASEAN, the Everest will be showcased at the 35th Bangkok International Motor Show.
The Bangkok International Motor Show coincides with the ASEAN launch of two new vehicles: the newly redesigned Ford Fiesta, which is now equipped with Ford's global 1.5L Ti-VCT engine, and the new EcoSport, which is a versatile, fuel efficient urban SUV that is designed to complement every consumer's busy lifestyle.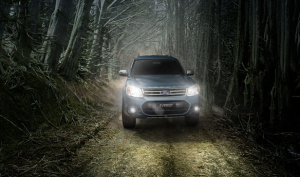 The Fiesta and EcoSport are just two of 18 vehicles that visitors will see at Ford's display. Ford is providing a range of interactive displays at the Bangkok Motor Show to help visitors better understand Ford's smart and green technologies.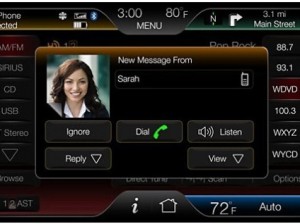 Visitors will also have the opportunity to try out SYNC for themselves using a sample instrument panel unit, and can step inside any of the vehicles on the stand to receive a demonstration of SYNC in their favorite Ford.
While the Everest isn't in production yet, Ford has an extensive line of existing vehicles that meet a wide range of needs and wants. If you're ready to check out the latest available from Ford, shop online from anywhere in the country at www.ReedHasIt.com!